Crusader Athletic Facility Building Campaign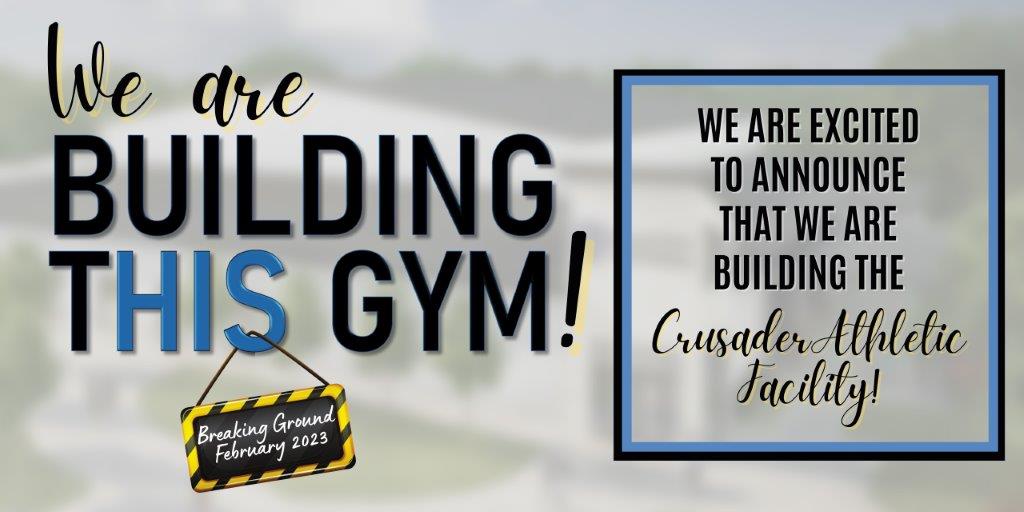 We are pleased to announce that final plans to begin construction on the Crusader Athletic Facility, Phase 2 of the facility master plan, are complete! Construction began in February of the approximately 18,900 square foot facility.
This incredible new building will include:
Double Gymnasium
Spectator Bleachers
Two Locker Rooms
Athletic Weight Room
Trainer's Room
Athletic Offices
Cafeteria
Concession Stand
Restrooms
Outdoor Courtyard with seating
Donor Wall
Area for future expansion
Click here for a brochure on ways you can support the new Crusader Athletic Facility!
Donors can find information about purchasing a commemorative plaque here, and plaques can be purchased for the Donor Wall here.