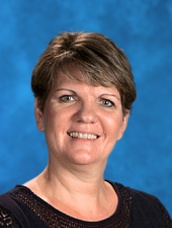 Round Rock Christian Academy is a private college-prepratory Christian school located in the heart of Williamson County. RRCA is a thriving school with over 641 students enrolled in preschool through twelfth grades. On this website, we have provided a snapshot of our core beliefs, educational standards, and student activities in hopes that you will see a glimpse of why so many families have relied upon RRCA for their child's education.
Since 1975, Round Rock Christian Academy has focused on educating our students to be godly leaders. It is our desire as we carry out the vision of RRCA to build a generation that knows, lives, and speaks the truth. Our hope is that the Christian worldview, taught day in and day out in our classrooms, is the lens that students will use to make ethical, moral, and responsible adult decisions as they lead their homes, communities, and the world in which we live.
As we reflect on our many blessings, our hearts are filled with anticipation of what God has in store for Round Rock Christian Academy. We look forward to partnering with your family as we cultivate "Today's Hearts for Tomorrow's Leaders."
In His Service,
Becky Blauser
Head of School
History of our School
Round Rock Christian Academy was founded in 1975 under the name King David's Children's center as a ministry of Westside Baptist Church. The organization began as an early childhood program licensed by the State of Texas. The vision of the founding church body was to add an elementary grade each year. In 1986, the church changed its name to Lake Creek Baptist Church and the school followed suit with a name and mascot change. They were known as the Lake Creek Lions of Lake Creek Baptist Academy. The Academy's total enrollment was approximately fifty-eight students in preschool through 5th grade with several multi-grade classrooms. The school experienced rapid growth in the early 90's. In 1994, the church merged with Northeast Baptist Church changing its name to Central Baptist Church and the school name to Central Baptist Academy. In 1998, the school board voted to change the school name to Round Rock Christian Academy in order to communicate a broader vision to reach all denominations within the community. With many campus improvements in the last fifteen years, there has been steady enrollment growth, and today the school has over five hundred students enrolled in preschool through twelfth grade.
The original mission and philosophy statements were composed in 1990. The first minor revision was approved by the school board in 1998 and the most recent significant revision was made in 2009 to communicate our goal and desire for students to make a Kingdom impact in their community. The vision statement was added in 2000 and these three written documents serve as the rudder of our school. All programs and activities are considered only if they are in alignment with these founding statements of our school.
In December 2010, Round Rock Christian Academy became its own entity, separating from Central Baptist Church. This was a mutual decision between RRCA and CBC and will allow RRCA to apply for additional funding that would not have been available as long as it was a ministry of the church. Though they are legally distinct, the church and school will always remain close. With the new entity formation, a new school Board of Directors was created to oversee the operations of the school.